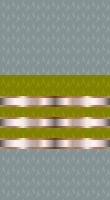 Cadet First Class (C-3) is a rank at Starfleet Academy and the Starfleet Marine Academy, usually held by a third-year Cadet, though there are some situations in which someone who has been at the Academy either more or less time may hold the rank.
Ad blocker interference detected!
Wikia is a free-to-use site that makes money from advertising. We have a modified experience for viewers using ad blockers

Wikia is not accessible if you've made further modifications. Remove the custom ad blocker rule(s) and the page will load as expected.